Approach
Dedicated to providing superior results and passionate about realizing our clients' visions, we believe that each project is unique and deserving of its own signature.
II BY IV DESIGN works with clients to identify their needs and establish a distinct project narrative. It is our thoughtful consideration for both inspiration and ideation that ensures each design concept is built on a strong foundation to better cultivate the unique vision. From strategizing design concepts to upholding details, this narrative will inform and drive the final design.
II BY IV DESIGN is guided by a collection of core values that represent our personal approach for unrivaled results.
Creativity
We provide opportunities to foster the imagination.
Passion
The collective power of the individual spirit fuels our creativity.
Balance
We believe in perfect harmony, in design and in daily life.
Integrity
Honest work and high quality service are integral to our success.
Excellence
Ordinary is not in our vocabulary.
Team
Internationally renowned, II BY IV DESIGN was founded in 1990 by partners Dan Menchions and Keith Rushbrook. Both Dan and Keith dreamed of a creative firm that was deeply rooted in design and guided by a passion for constant innovation.
Continually travelling the world, we seek out art, architecture, fashion, theatre, food and culture to fuel our imaginations, while inspiring globally celebrated designs.
Credited with countless awards and esteemed publications II BY IV DESIGN is distinguished by our balanced approach that captures the essence of each client's vision. From concept to execution our entire team believes in delivering the highest level of design excellence.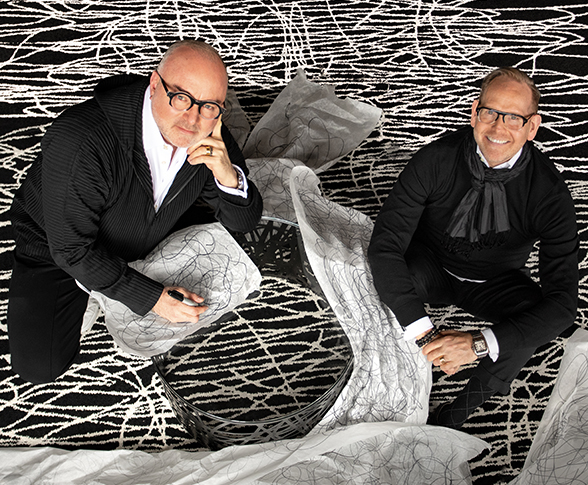 @IIBYIVDESIGN